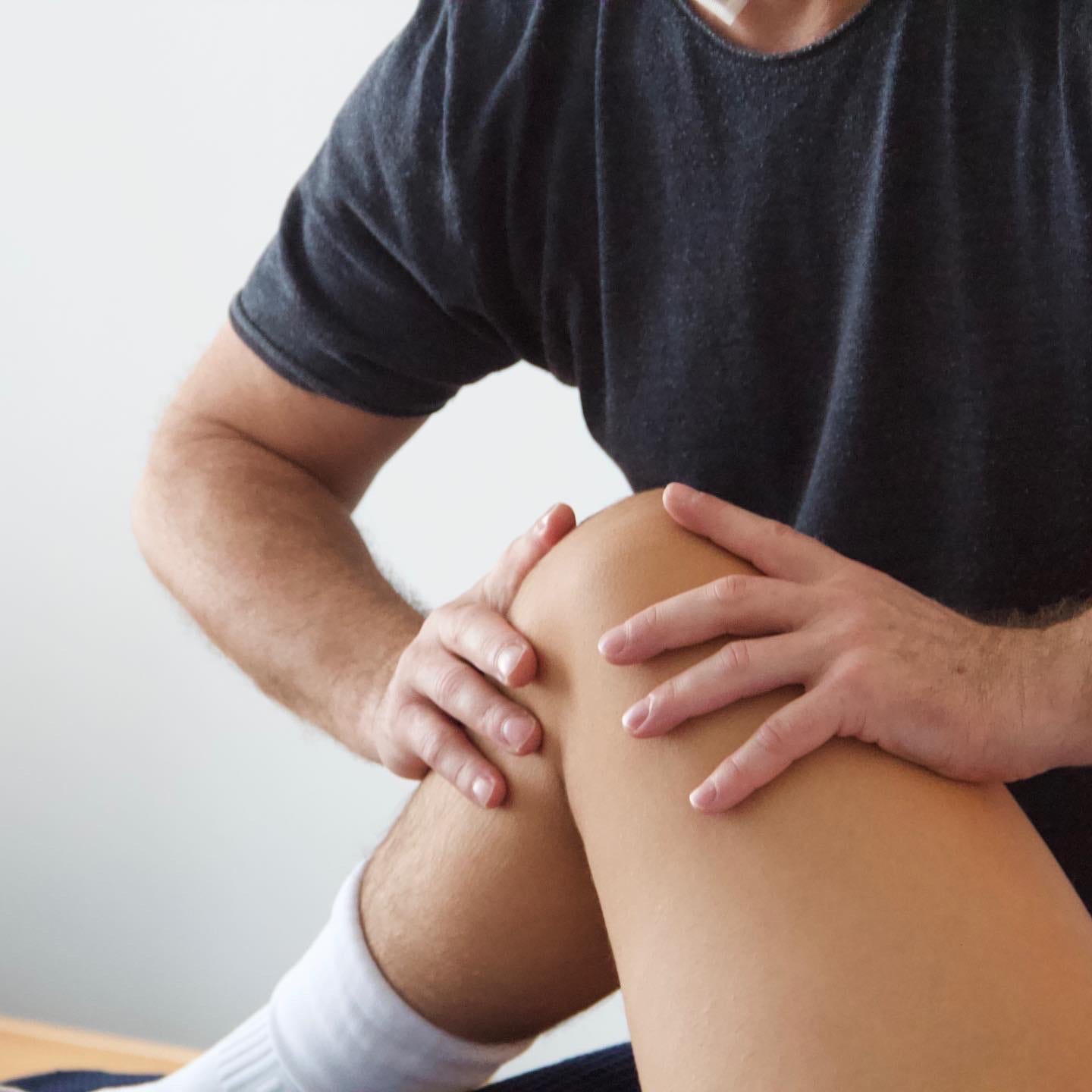 Terapia
Il tempo è rilevante per raggiungere una riabilitazione ottimale.

Il progredire di un processo di guarigione, dipende in gran parte dalla costituzione e dal potenziale coordinativo di ogni singolo individuo.

Attraverso la combinazione di molteplici applicazioni terapeutiche e stimolazioni attive, il nostro concetto consente una transizione continuativa tra gli approcci passivi e quelli dinamici.

Colmando questo divario, il tempo di riabilitazione può essere accelerato.

Attraverso una chiara attenzione mentale, la giusta intenzione, terapie mirate e schemi di movimento ottimizzati, i processi di auto-guarigione del corpo possono essere ripristinati.
Is used to rehabilitate patient's physical acute or chronic dysfunctions through diagnosis, prognosis, physical intervention and patients reeducation.

25 min. / 30.- Euro
Is a specific treatment approach in which functional disorders of the musculoskeletal system are examined and treated. Manual therapy is based on special handling and mobilization techniques that relieve pain and eliminate movement disorders.

25 min. / 35.- Euro
Vascular Facilitation Process
Vascular Facilitation Process® (VFP®) is an authentic bodywork system that facilitates the flow of vascular structures including arteries, veins, and lymphs by means of gentle touch, attention, movement and collaborative work between the practitioner and the client. As a consequence, a client can regenerate the tissues in stagnant areas of his/her body, and improve the movement quality.

60 min. / 90.- Euro
Is a type of soft massage that encourage the natural drainage of the lymph, which carries waste products away from the tissues.
Manual lymphatic drainage uses a specific amount of pressure and rhythmic circular movements to stimulate lymph flow.

60 min. / 55.- Euro


Is a mechanical influence on the skin, connective tissue and muscles by means of stretch, pull and pressure stimulus. The effect of the massage extends from the treated area into the entire organism.


25 min. / 30.- Euro
Is a targeted physical training under physiotherapy supervision for the purpose of rehabilitation after injuries or for the treatment of diseases.

30 min. / 45.- p.P.
60 min. / 90.- p.P.
Group class up to 3 Clients
For more than 20 years, the benefits of BEMER have impacted millions of people around the world.
The improvement of microcirculation, i.e. blood flow to the smallest blood vessels, benefits your health, your immune system and your overall sense of well-being in a variety of ways.
The principle of Galileo is based on the natural movement of human gait.
The rapid movement of the training platform causes a tilting movement of the pelvis, just like when walking, but much more frequently. To compensate, the body responds with rhythmic muscle contractions, alternating between the left and right side of the body.
The vibrations generated by Galileo can be continuously varied in amplitude and frequency independent of body weight.
The interaction between different muscles groups and their coordination is developed perfectly resulting in an increased muscles power.


As a multi-frequency system, the MWO provides a huge range of high-frequency, harmonic vibrations. These frequencies feels like the music of a large orchestra to the cells. Each weakened and therefore incorrectly vibrating body cell can absorb exactly the needed vibration, activating the body's self-healing power.
We manage your stay during your Rehabilitation period, please ask for availability.
Please contact us for further information.